THE UK WEBSITE OF MATA AMRITANANDAMAYI "Amma"
♥ OVER 30 YEARS IN EUROPE ♥

SIGN UP FOR ENEWS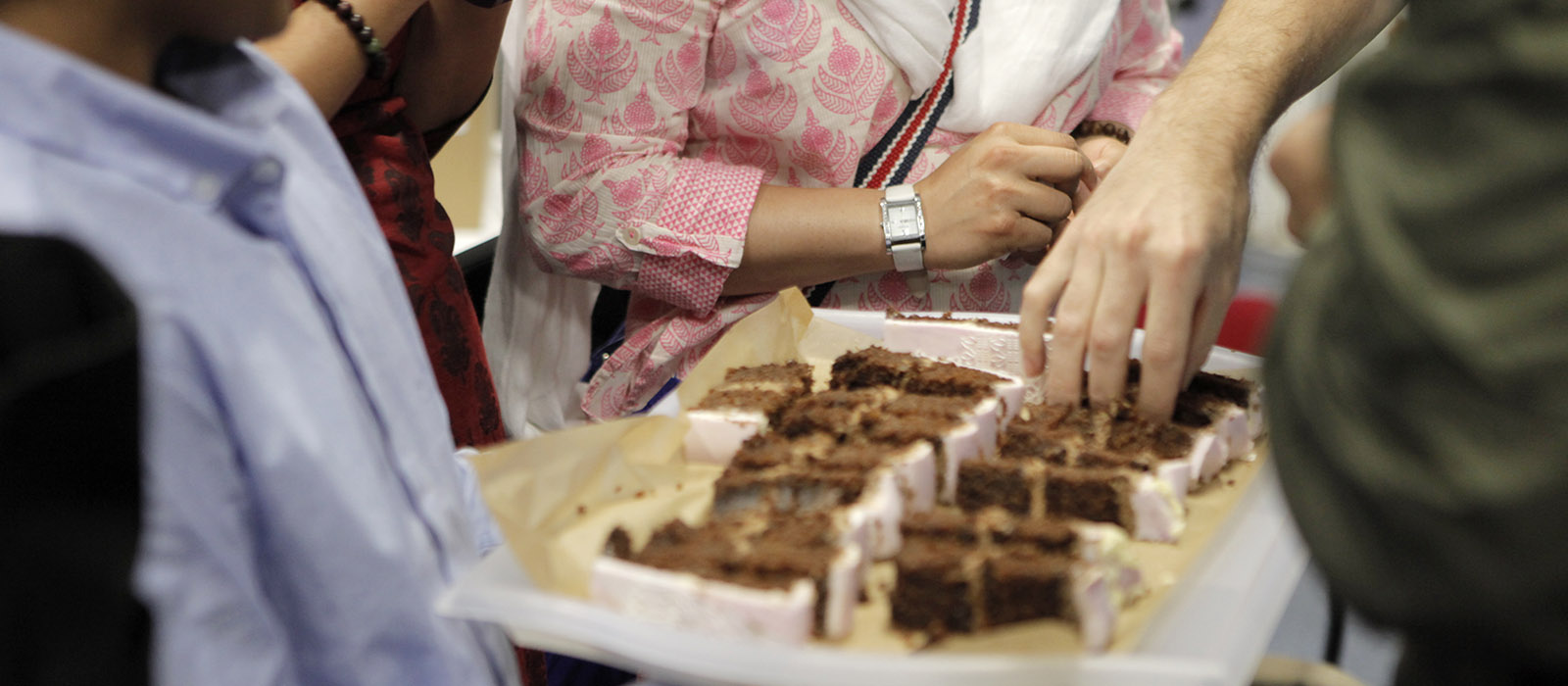 .
WHAT'S ON
Find out how to connect and contribute to our year-round activities. All welcome.
SATSANGS
Satsangs - spiritual gatherings - are local groups who meet on a regular basis to meditate, chant, pray and sing. You do not need to have met Amma to join or attend a satsang event. If you contact the satsang leader in advance they will explain the format for the evening.
Regular satsang venues listed in alphabetical order:
Bath
6pm Monthly
Combe Down
Somerset
Contact: Sue
07703 117 137
suedawkins@hotmail.com
Call beforehand to say you are coming, or for more details. Bring a dish to share and/or something for the altar.
Birmingham
5:45pm Monthly
Moseley, B13 9PL
Contact: Adele
07733 267 714
whereisadele@yahoo.co.uk
Call beforehand to say you are coming, or for more details. Bring a dish to share and/or something for the altar.

Brighton
4pm Monthly
49 Hova Villas
BN3 3DJ
Contact: Michelle Hughes
07446 263 443
mahughes1965@gmail.com
Call beforehand to say you are coming, or for more details.

Derby
2pm Monthly
Contact: Jane O'Byrne
07989 595 483
jane_obyrne@yahoo.co.uk
Call beforehand to say you are coming, or for more details. Bring a dish to share and/or something for the altar.

Forres
7-9pm Monthly
Cluny Sanctuary
Findhorn Foundation
St Leonards Rd
Moray IV36 2RD
Contact: Mumta Ito
mumtaito@gmail.com

Glastonbury
7pm Every Tuesday
The Daisy Centre, BA6 9JQ
Contact: Sharna
07564 816 218
Call beforehand to say you are coming, or for more details.

Glastonbury
7:30pm First Wednesday of every month
Shekinah Retreat Centre
Dod Lane
Somerset, BA6 8BZ
Contact: Vandita
07915 604 838
vandita.amma@gmail.com

Herefordshire
7.30pm Monthly
Lower Maescoed
HR2 0DR
Contact: Surya Kalkwarf
07412 269862
suryaletthesunshine@hotmail.co.uk
Call beforehand to say you are coming, or for more details.

Manchester
2-5pm Quarterly, Sundays
Glossop, SK13 8RE
Contact: Ilana
07733 284 422
ilanaalix@yahoo.com

Oxford
6pm Monthly
Contact: Stuart Walters
07950 099 200
Call beforehand to say you are coming, or for more details. Bring a dish to share and/or something for the altar.

Sheffield
1pm Monthly
Contact: Kaivalya
lucydevi@yahoo.co.uk
Call beforehand to say you are coming, or for more details.

Shropshire
6-8pm Quarterly, Saturdays
Sri Radha Krishna Temple
Bank Rd, Dawley Bank
Telford, TF4 2AZ
Contact: Tom Stacey
07974 810 254
stacey305@hotmail.com

Sunningdale
No current listing
14 Sunning Avenue
Berkshire SL5 9PN
Contact, Balakrishna
07723 346 608
a.rohkraehmer@gmail.com
Please bring a dish to share and/or something for the altar.
SENIOR DISCIPLES
Br. Shubamrita UK
July Programme 2019:

• Sun July 14, 2-5pm
Derby DE7 8LW

• Sun July 28, 5-8pm
London SW19 7NB
At Amma's request, Br. Shubamrita regularly travels throughout Europe delivering spiritual lectures and singing devotional songs. In his talks he presents the profound wisdom of Indian spirituality in a simple, practical manner, drawing frequently upon his personal experiences as Amma's disciple.
With the benefit of more than 30 years' experience as one of Amma's closest disciples and personal translators, Br. Shubamrita shares his understanding of Eastern spiritual traditions in easily understandable terms. All of Br. Shubamrita's visits have proven to be a time of spiritual refreshment and wonderfully uplifting.
Sun July 14 • Derbyshire
5 Haddon Nurseries
Ilkeston
Derby DE7 8LW


Sun July 28 • London
Merton Arts Space
Wimbledon Library
Compton Road
London SW19 7NB
For full details please click here [pdf].
GREENFRIENDS
Founded in 2001, GreenFriends is the international environmental initiative of Embracing the World. It started in India and has since spread throughout the globe, with thousands of members today throughout the United States, Europe, Australia, and Japan. Members are of all ages, with even small children participating.
We are a volunteer-based movement that promotes environmental awareness and participation at the individual and community levels. GreenFriends seeks to inspire people to serve and protect nature, so that all life-forms may live in harmony upon the Earth. We feel this understanding to be essential in re-establishing the lost harmony between man and Nature, as well as between fellow human beings. Anybody can join one of our local chapters and become a 'GreenFriend'.
IAM MEDITATION
Next course:
Stay tuned for
further updates

"Meditation is as precious as gold." Amma 
See more details about this course.
IAM - Integrated Amrita Meditation Technique is a powerful meditation technique created by Amma to help people find fulfillment in life. The technique is unique in offering an integration of gentle yoga exercise with an effective and easy to practice meditation technique.
It can be comfortably performed by anyone in just 35 minutes per day. It's free and available to everyone. It refines one's mind, bringing practitioners greater clarity and insight, opening channels of creativity and deepening one's sense of awareness throughout the day. The practice also increases one's energy and helps alleviate tension, thus improving mental and physical health.
A scientific study has shown the health benefits of practising the IAM technique. Click here for more.
The IAM - Integrated Amrita Meditation Technique; is protected under a registered trademark in order to preserve the original form of this meditation designed and developed by Amma, and to prevent misuse by unauthorised and unqualified teachers. Therefore, at the beginning of the course each participant is requested to sign an agreement that he or she shall keep the course, including all written materials received as part of the course, strictly confidential.
This meditation course is meant only for a person of sound mental health. If you are at present under medical care and need medication for a mental disposition, please contact us personally when you register for the course. If you are not sure about these requirements, or if you have any serious doubts, it is best to wait for the right moment - we plan more courses in the future.
Please come and talk to us at the IAM desk during Amma's visit.
YOUTH / AYUDH



AYUDH is an international youth movement, dedicated to empowering young people to contribute to a peaceful and sustainable world and become compassionate leaders with a sense of tolerance, solidarity and global responsibility.
At AYUDH, we are driven by the desire to make a difference and be catalysts for positive change. AYUDH is a Sanskrit term meaning 'peace', which is symbolised by the dove in our logo. AYUDH also stands for 'Amma's Youth for Unity, Diversity and Humanity'.
Through self-transformation and service to others, AYUDH encourages young people to work towards the betterment of society. AYUDH's initiatives are organised by and for youth across the world, and are based on four main pillars:
Social Service
Contributing to individual and global transformation through community outreach.
Personal Development
Empowering young people to express their creative and innovative potential, acquire leadership and life skills.
Sustainable Initiatives
Promoting a sustainable and environmentally-friendly lifestyle to preserve and protect the earth for future generations.
Intercultural Exchange
Building bridges between youth from different cultures, religions and social backgrounds while laying the framework for a global network of young people who share the ambition to create a better world.
Founded in 2001, AYUDH now has branches across Europe, North and South America, Asia, Africa and Australia. It is open to youth between 15 and 30 years of age with all religions, genders, social and cultural backgrounds.
For UK activity, to volunteer, or to enquire about the annual AYUDH Summit in Europe, please contact: ayudhuk@gmail.com